Name Inscription
The Martin County Veterans Memorial features a stone wall made of black granite engraved with the names of Martin County Veterans.
Download the Veterans Profile Application Form in MS Word or PDF format here.
PDF Application
MS Word Application
Adding a Veteran's Name to the Wall
Inscriptions include the veteran's first name, last name, and middle initial (optional).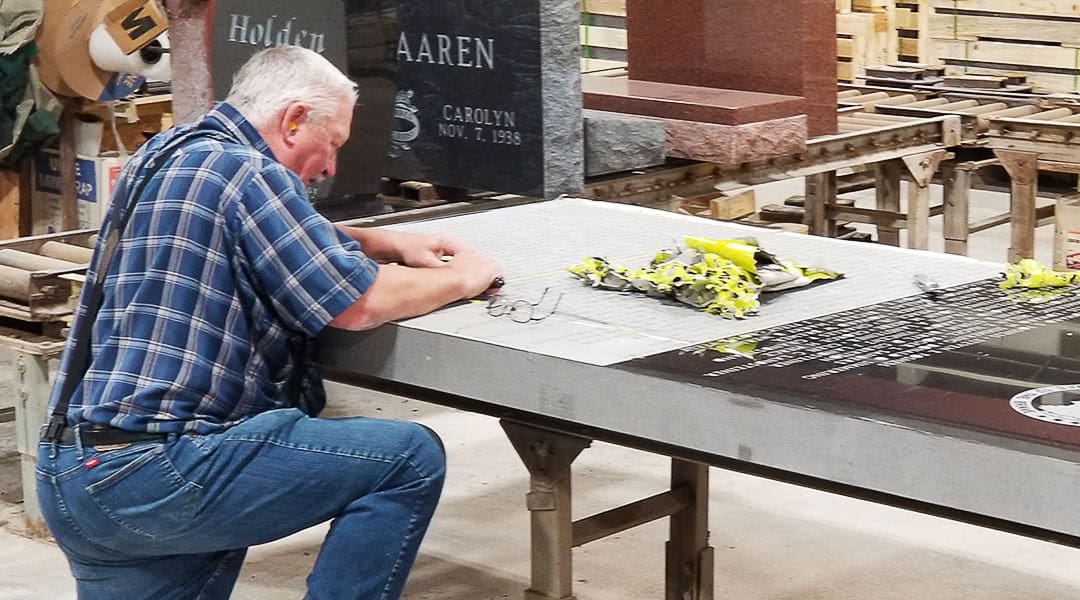 The cost for engraving will be
$200 per name
To submit a veteran's name for inclusion in the memorial, please see the instructions listed below.
Eligibility for Inclusion
Any veteran with verifiable record of service in the US Armed Forces who has entered the service or resided in Martin County, MN at some point in their life will be considered eligible for inclusion in the memorial.
Submitting an Application
Please make checks payable to: Martin County Veterans Memorial
Complete Application Form
Download Veteran's Profile Application Form above, enter veteran's information and print the form.
Locate Discharge Records
Obtain the veteran's official discharge documentation and make a copy to include with your application.
Mail Payment & Documentation
Send the completed Application Form, Discharge Documentation, and $200 payment by mail to the address below.
Applications may be mailed to:
Martin County Veterans Memorial
P.O. Box 623
Fairmont, MN 56031
Click Here for Contact Details
If you have questions regarding Veteran's Profile Applications, discharge documentation, or verification of military service, please contact the Martin County Veteran Service Officer (VSO) at 507-238-3220