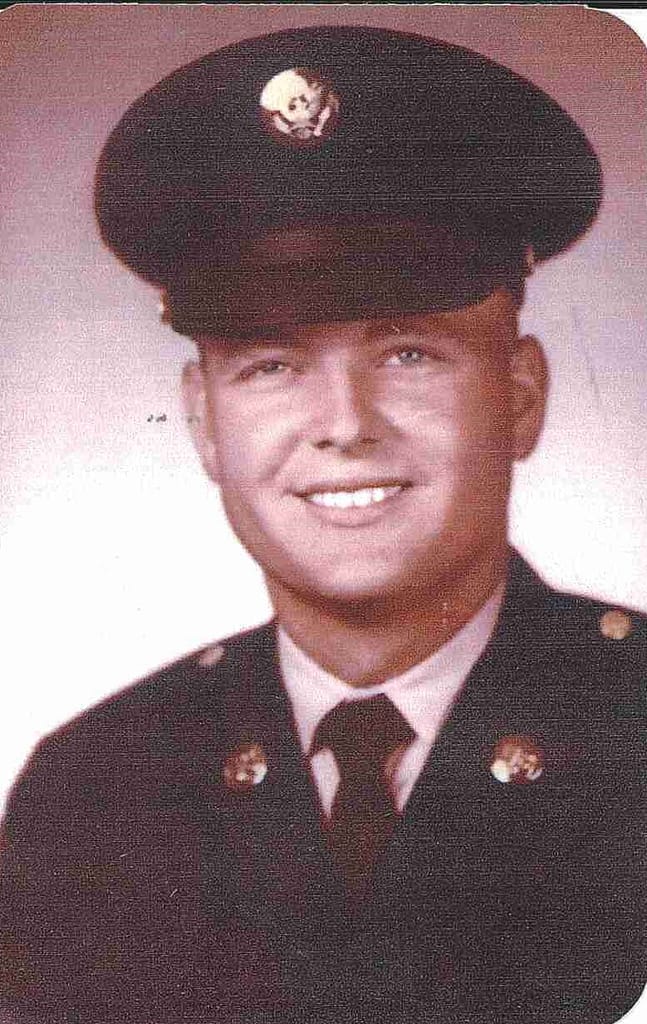 ADDITIONAL PHOTOS
One Veteran's Story – Bob Neusch
The following is the account of the experiences of one Martin County veteran, Bob Neusch, and his service in Vietnam. "…during the TET Offensive, they were subject to mortar attacks every night for about two to three weeks." The full account of his experiences are as follows.
---
Martin County's Veterans' Memorial Site will have a Bell Cobra Rotary Wing Attack Helicopter on display. This helicopter was a stalwart of the U. S. Army's attack aviation serving in both Vietnam and Laos from 1968-1971, often saving the lives of many American soldiers. There are many Martin County veterans that have experienced helicopter service as well. The following is the account of the experiences of one Martin County veteran, Bob Neusch.
"In late January, 1968, during the lunar new year (or "Tet") holiday, North Vietnamese and communist Viet Cong forces launched a coordinated attack against a number of targets in South Vietnam. The U.S. and South Vietnamese militaries sustained heavy losses before finally repelling the communist assault. The Tet Offensive played an important role in weakening U.S. public support for the war in Vietnam."[1]
Martin County native Bob Neusch served in the Army in Vietnam during the TET Offensive.
Prior to joining the Army, he was attending Mankato State College, now Minnesota State University, in 1966, studying to become a mechanical engineer. He knew he would have to transfer to complete his studies and that the draft was a factor for every young man during that era. As a result, he decided to investigate what opportunities might be available in the Army and take the necessary tests to see what he might qualify for if he were to enlist. Upon completion of his testing, he was informed that he qualified for whatever area he might want to pursue in the Army.
Consequently, Neusch enlisted in the Army in 1966 and took his basic training at Fort Leonard Wood, Missouri. He received advanced training for helicopters at Fort Rucker, Alabama. Neusch initially wanted to become a pilot. However, since that would entail extending his enlistment, he decided to become a mechanic instead and work on helicopters.
Neusch's military service spanned from September of 1966 through September of 1969. He served in Vietnam from April of 1967 through April of 1968 during the TET Offensive. He was located at Ban Me Thuot in the south central highlands of Vietnam. His assignment was that of being a mechanic working on Huey Helicopters. In that capacity, he soon became a crew leader with six crew members under him. Their assignment involved conducting scheduled maintenance on helicopters. That would take about one week for four to five crew members to complete. They would make sure the blades were tracking properly and, interestingly enough, ran walnut shells through the engines to clean them.
The compound he was assigned to was relatively new. At first he said that they slept in tents, however, the facility was improved over time. He said the time went fast and described his assignment as being good duty, relatively speaking. Nevertheless, during the TET Offensive, they were subject to mortar attacks every night for about two to three weeks. Because of that, they slept in bunkers that were fortified to prevent injury from mortar attacks during that period of time.
Although not a pilot, Neusch did go on test flights of helicopters after they had been serviced. He had the opportunity to service helicopters at the DMZ as Chinese Mercenaries were there supporting the U. S. efforts with the war.
Following his tour of duty in Vietnam, he was stationed at Hunter Army Air Force Base in Savannah, Georgia, for one and one-half years as a mechanic working on helicopters.
Although it's been nearly fifty years since he was in the military, Neusch views his time spent in the Army as a positive experience. He has no disabilities as a result of his service and is very thankful for that. He is also appreciative of having the Bell Cobra-Fixed Wing Attack Helicopter on display at the Martin County Veterans' Memorial Site.
Mr. Neusch returned to farming following his military duty and is currently farming in Martin County.
All branches of the military are comprised of many different and necessary segments. Each is important and plays a significant part in maintaining our freedom. Regardless of when and where one served, all are to be honored for their sacrifices and service to our country. The Bell Rotary Wing Attack Helicopter will be dedicated on August 1, 2020, at the Martin County Veterans' Memorial Site on Winnebago Avenue in Fairmont. Watch the local media for exact time of the event and other activities planned for that day.
---